Content
Founderscart makes it easy for you to:

Create original content that ranks for SEO
Generate incredible blog articles that are keyword-rich and plagiarism free.

Boost ad conversions with better copy
Easily write and test more copy variations to increase sales and improve ROAS.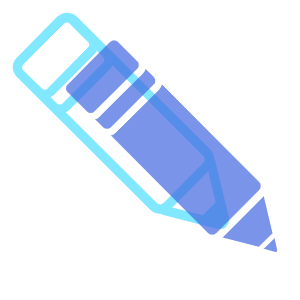 Finish your content 10x faster
Tell Founderscart what you want to write about and watch words instantly be written for you in.
Put an end to writers block with fresh ideas
Staring at a blank page? Not anymore. Relax and let Founderscart bring creative ideas to the table.
Overcome the language barrier
No matter what lanugage you speak, you can write creatively in multiple languages with Founderscart.
What is Founderscart AI?
Artificial Intelligence trained by experts to
write amazing content.
We paid the world's best in marketing Founderscart how to write blog articles, social media posts, and website copy (so you don't have to)… Layered on top of cutting edge AI with 175B parameters, technology of this caliber has never been accessible to small businesses… until now.
Customer Avatar.
Social Media Post.
Blogs.
Email Sequence.
WORK PROCESS
How It
Works
1

Tell us about your business

Describe your product or service you are offering like you're talking to a friend.

2

Create Customer Avatar

AI will generate a Customer avatar for you in a few clicks

3

Generate Social Post, Images, Blogs, Landing Pages, Lead Magnets

Watch the magic happen. Grab the outputs you like and put the content to work!.
Testimonials
Words from
Client
FoundersCart has been a game-changer for our social media strategy. As a small business owner, I was struggling to keep up with creating high-quality content for our social media channels. FoundersCart's AI-based content generator has saved me so much time and has helped us increase our engagement and reach on social media. I highly recommend FoundersCart to any business looking to up their social media game.
Jane Smith
I was skeptical at first about using an AI-based content generator, but FoundersCart has exceeded my expectations. The content suggestions are spot on and align perfectly with our brand's voice and style. The platform is easy to use and has helped us streamline our social media posting process. I highly recommend FoundersCart to any business looking to create high-quality content for their social media channels.
Tom Johnson
FoundersCart has been a lifesaver for our marketing team. The AI-based content generator has helped us generate fresh and relevant content ideas that we would not have thought of otherwise. The social media scheduling feature has also helped us stay organized and on top of our posting schedule. The customer support has been excellent and the pricing is reasonable. I highly recommend FoundersCart to any business looking to improve their social media presence.
Sarah Lee




QUESTIONS & ANSWERS
Any
Questions?

Find here.
Don't find your answer here? just send us a message for any query.
FoundersCart is an AI-based content generator and social media sharing platform that helps businesses create high-quality content for their social media channels.
FoundersCart uses artificial intelligence and natural language processing algorithms to analyze your brand's social media presence, audience, and preferences. Then, it generates customized content ideas that match your brand's voice and style. You can edit and customize the content as needed, and use FoundersCart to schedule and post your content on your social media channels.
FoundersCart currently supports Facebook, Twitter, LinkedIn, Google My Business and Instagram.
Yes, FoundersCart offers a free trial period for new users.
FoundersCart offers a range of pricing plans, depending on your business needs and budget.
Start Now
Get Ready to Started. It's Fast & Easy.
Trained on billion data points, and thousands of content examples from your niche, creating content with Founderscart will save you hours of headache and hassle as soon as you get started.
Get Started